Key Features
We provide a straightforward, individual mortgage service

Can be used to fund measures such as insulation, double or triple glazing, efficient heating systems, photovoltaics, wind turbines, ground source heat pumps and biomass heating

Our current Standard Variable Rate is 4.65%
Representative example:
A mortgage of £95,300 payable over 25 years on our Standard Variable Rate, currently 4.65%, would require 300 monthly payments of £537.85.
The total amount payable would be £161,895 made up of the loan amount plus interest (£66,055) and a mortgage application fee of £300 and a valuation fee of £240 (assuming a purchase price of £200,000).
The overall cost for comparison is 4.80% APRC representative

We'll consider lending up to four times joint or sole income subject to loan to value and an affordability assessment

Energy efficient homes are rewarded with discounts off our Standard Variable Rate - see details below of how our C-Change energy improvements discounts work

The minimum loan amount that can qualify for this discount is £1,000

Mortgages are available on a repayment, interest-only or part (repayment) and part (interest-only) basis

Interest-only and part interest-only mortgages are subject to an acceptable repayment vehicle

You can borrow up to 90% of the property's value on a repayment basis, or up to 75% interest-only or part (repayment) and part (interest-only)

An early repayment charge may be payable if you repay all or part of your mortgage within the first two years

A non-refundable mortgage application fee of £300 is payable in addition to a mortgage valuation fee

A maximum mortgage term of 30 years is available (subject to eligibility).
Our approach to lending during your  project
We'll lend up to 90% of the purchase price or current value of the property (whichever is the lower) on a repayment mortgage
If your project requires planning permission or listed building consent, this will need to be in place before we lend any mortgage funds
Our Standard Variable Rate applies until you provide evidence the energy improvement works are completed to your property.
Our standard of service
The Financial Conduct Authority (FCA) has laid down detailed rules about the service we must offer on regulated residential mortgages. Under these rules, we will provide you with advice and recommendation on which of the Society's products is most suitable for you, based on your needs, preferences and affordability. Where a mortgage is not regulated by the FCA (as shown on the 'Key features' tab), you will be provided with full information about the mortgage products available from the Society so that you can make an informed decision as to which is suitable for your requirements.
What we lend on
We don't have a 'tick box' approach to assessing projects –in many instances, we'll welcome projects that standard lenders reject. We will consider most property types where you are improving the energy efficiency of the property.
Our mortgages are available across England, Scotland, Wales and Northern Ireland.
Further reading
YOUR HOME MAY BE REPOSSESSED IF YOU DO NOT KEEP UP REPAYMENTS ON YOUR MORTGAGE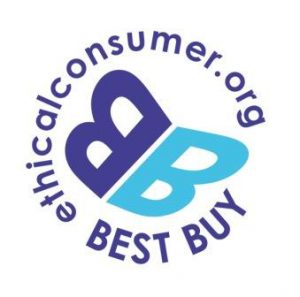 Ecology Building Society was rated as an ethical Best Buy for our mortgages and savings accounts by Ethical Consumer magazine in its product guide rankings (July/August 2016 issue).