Key Features:
Variable interest rate of 1.10% gross* p.a./AER**
The minimum amount to open an Ecology Cash ISA is £25
The maximum ISA allowance is £20,000 for the 2019/2020 tax year
No-notice withdrawals; however, if a withdrawal is made, the value may only be replaced by further subscriptions where the annual investment limit for the relevant tax year has not been reached.
A minimum balance of £25 is required in your account
Monthly savings options
View your account, request withdrawals and send secure messages via our online service (restrictions apply)
Deposits can be made via bank transfer, Direct Debit or by cheque
Interest payable on 5 April
Statements issued annually in April
Limited to one ISA per member
This account is not available for children
Voting rights available (1)
*All ISA interest is paid tax-free, which means it's exempt from income tax and no tax is deducted.  Tax rules may change in future. 
**AER stands for Annual Equivalent Rate and provides a means of comparing interest rates by showing what the rate would be if interest was paid and added once a year.
Voting rights are available to those individuals aged 18 or over whose account balance was not less than £100 between the Society's previous financial year end (or other date as specified in the Rules) and the date of voting.
Further reading
Our impact
Our impact isn't about the profit we make – it's about the difference we make to the environment and to communities across the UK.
Since 1981 we've lent to over 3,000 projects, supporting individuals, charities, environmental businesses and community-led housing organisations to realise their sustainable living ambitions.
In 2018 we lent £38.4 million to support 255 sustainable properties and projects.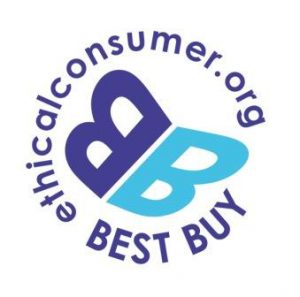 Ecology Building Society was rated as an ethical Best Buy for our mortgages, ISAs and savings accounts by Ethical Consumer magazine in its product guide rankings (May/June 2018 issue).

Your eligible deposits with Ecology Building Society are protected up to a total of £85,000 by the Financial Services Compensation Scheme, the UK's deposit guarantee scheme. Any deposits you hold above the limit are unlikely to be covered. Please click here for further information or visit www.fscs.org.uk | FSCS Information Sheet

How to apply for an Ecology Cash ISA
Step 1.
Please read all the applicable leaflets before applying
Step 2.
Tick to download an Ecology Cash ISA application form
Step 3.
Post your application form to us - please note, scanned copies are not accepted.
Please refer to our identification requirements list in case we request more information.
Please read these leaflets and tick to download the application
Identification requirements
Verifying identities helps protect us all from fraud
We carry out identification requirements to protect everyone from fraud
Where possible, we will first use electronic searches to confirm your identity
All banks, building societies and financial institutions are required by law to verify the identity of any individual or organisation that opens an account with them. This is necessary to protect the organisation, its members and the public from fraud and also to help combat money laundering.
You should note that there may be occasions when documentation over and above that stated here will need to be produced and you will be told if this applies to you.
What we need to verify an individual's identity
Existing member - quote your account number on your application:
If you already have an account with us and quote your account number on your application, we may not need any further evidence of your identity and address.

New to Ecology:
If you're new to Ecology, we'll verify your identity via electronic searches

What we'll need if we request more information:
If we need more information, we'll ask you to provide us with two additional forms of identification, one from each of the tables (see below).
Table A
HM Revenue & Customs tax notification
Letter issued by the benefits agency
Passport (certified copy)
UK driving licence (certified copy)
Table B
Bank current account statement
Building society or bank investment account statement
Council tax bill
Gas bill
Electricity bill
Water bill
Telephone bill (not mobile telephone)
Mortgage statement
Credit or store card statement
Joint account? You must each have your identity verified. However, both of you may rely on the same items from Table A and Table B if they are addressed to and clearly identify each of you.
Please note:
Online statements or downloaded documents cannot be accepted under any circumstances
Any documents produced must be current and issued within the last 12 months
The identification provided must be from different organisations
All original documents will be returned to you when the account has been opened
Copy documents are not acceptable, except in the case of passports and driving licences, which must be certified (see below)
Copies of passports and driving licences must be certified by one of the following:
Accountant
Bank or building society official
Doctor
Minister of religion
Regulated financial adviser or mortgage broker
Solicitor
Teacher
Certification: The document that is being certified must state 'original seen' as well as being dated and signed. The document should also include the name of the certifier, their profession and full contact details. If the identification is photographic, the certifier must state that 'the photograph is a good likeness of the applicant'. The certifier must not be related to the applicant in any way, or named as a joint account holder.