Key Features
We provide a straightforward, individual mortgage service for shared ownership borrowers
Our current Standard Variable Rate is 4.65%
Representative example:
A mortgage of £95,300 payable over 25 years on our Standard Variable Rate, currently 4.65%, would require 300 monthly payments of £537.85.
The total amount payable would be £161,895 made up of the loan amount plus interest (£66,055) and a mortgage application fee of £300 and a valuation fee of £240 (assuming a purchase price of £200,000) 
The overall cost for comparison is 4.80% APRC representative
We'll consider lending up to four times joint or sole income subject to loan to value and an affordability assessment
Energy efficient homes are rewarded with discounts off our Standard Variable Rate - see details below of how our C-Change sustainable homes discounts work
You can borrow up to 95% of the property's value or purchase price (whichever is the lower) of the share being purchased
An early repayment charge may be payable if you repay all or part of your mortgage within the first two years
A non-refundable mortgage application fee of £300 is payable in addition to a mortgage valuation fee
A maximum mortgage term of 30 years is available, subject to eligibility
Mortgages are available on a repayment basis only.
Our approach to lending for shared ownership mortgages
We'll lend up to 95% of the current value or the purchase price (whichever is the lower) of the share being purchased on a repayment mortgage, subject to eligibility.
Our standard of service
The Financial Conduct Authority (FCA) has laid down detailed rules about the service we must offer on regulated residential mortgages. Under these rules, we will provide you with advice and recommendation on which of the Society's products is most suitable for you, based on your needs, preferences and affordability. Where a mortgage is not regulated by the FCA (as shown on the 'Key features' tab), you will be provided with full information about the mortgage products available from the Society so that you can make an informed decision as to which is suitable for your requirements.
What we lend on
We consider energy efficient property or flats for our shared ownership mortgage, however we only lend on flats when they are no more than 4 storey buildings.
Our mortgages are available across England, Scotland, Wales and Northern Ireland.
Further reading
YOUR HOME MAY BE REPOSSESSED IF YOU DO NOT KEEP UP REPAYMENTS ON YOUR MORTGAGE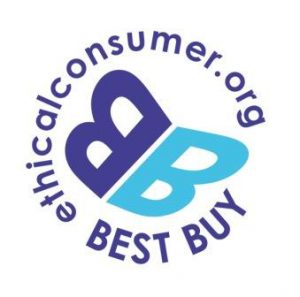 Ecology Building Society was rated as an ethical Best Buy for our mortgages and savings accounts by Ethical Consumer magazine in its product guide rankings (July/August 2016 issue).